As featured in The Automotive Technician Magazine (TAT) March 2022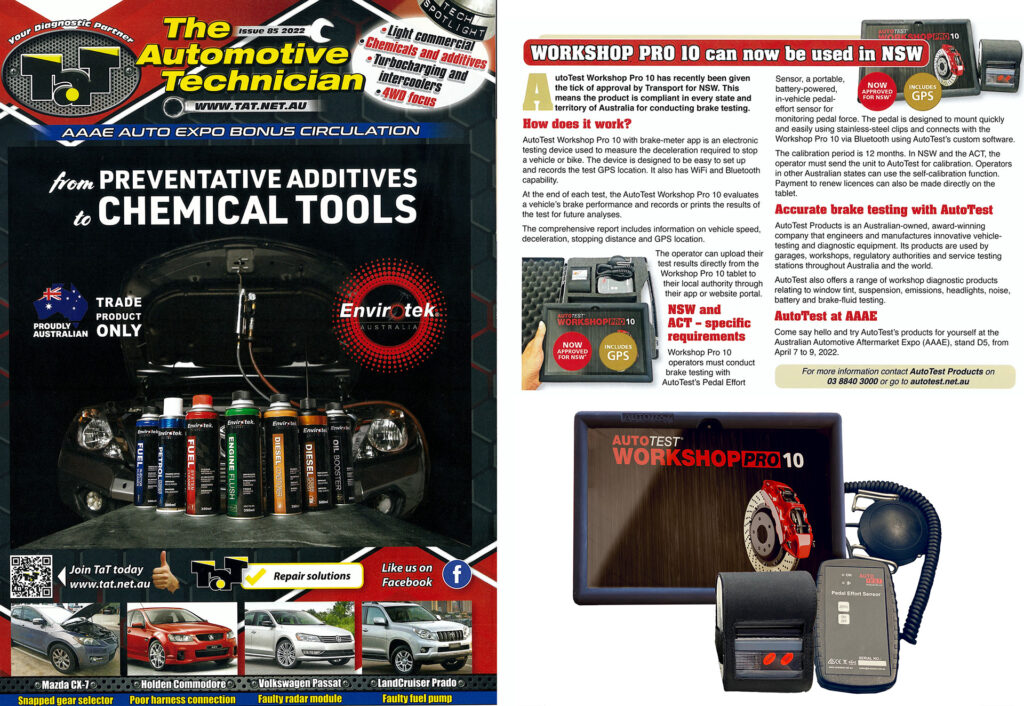 Workshop Pro 10 Brake Meter Can Now Be Used in NSW
AutoTest Workshop Pro 10 has recently been given the tick of approval by Transport for NSW. This means that this product is compliant in every state and territory of Australia to conduct brake testing.
In 2018, the Workshop Pro revolutionised brake testing by not only being a compact alternative to the traditional case brake tester, but being tablet based, it is extremely user friendly and makes reporting very fast.
Almost four years on and the Workshop Pro 10 is now on a bigger 10" tablet, and with the use of the new Workshop Manager application means that downloading and updating couldn't be easier. This also paves the way for further applications to connect our popular AutoLight window tint meter, AutoGas 5 gas analyser and many more in the future.
How does it work?
AutoTest Workshop Pro 10 with brake meter app is an easy to use electronic in-vehicle testing device, used to measure the deceleration required to stop a vehicle. The device is easy to set up, records the test GPS location and has WIFI and Bluetooth capability.
AutoTest Workshop Pro 10 (#917999) is battery-powered and comes in a sturdy case with Bluetooth printer, ideal for all industries from rugged farming to workshop environments. Able to conduct 500+ tests on a full battery charge with up to eight hours of continual use.
At the end of each test, the AutoTest Workshop Pro 10 evaluates a vehicle's brake performance and records or prints out the results of the test for future analyses. The comprehensive report includes information on vehicle speed, deceleration, stopping distance and GPS location. The AutoTest Workshop Pro 10 can print copies out for both you and your customer, if required.
An advantage of the AutoTest Workshop Pro 10 for workshops and garages is that it reads all three specified figures, including GPS locations, average peak decelerations, stopping distances and test speeds.
You can use the tablet to take your roadworthy photos and to take screen shots of the reporting data to send directly to your state's roadworthy authority through their app (or online portal). Download their app directly to the Workshop Pro 10.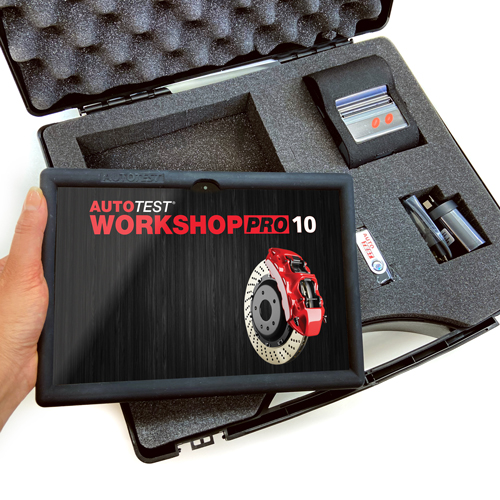 Calibration
The calibration period is 12 months. In NSW and ACT, you must send to AutoTest for calibration (see below for details). For other Australian states you can use the self-calibration function, following the detailed instructions. Payment to renew your licence can also be made directly on the table.
Upload your reporting directly from Workshop Pro 10 tablet
You can upload your test results directly from the Workshop Pro 10 tablet to your local authority. We have compiled this data for you to use as a guide. You will need to either download your local authority's app onto the Workhop Pro tablet, or go to their website.
| | | | | | |
| --- | --- | --- | --- | --- | --- |
| VIC | QLD | NSW | NT | WA | ACT |
| Online Portal – via website | App – via Google Play store | Online Portal – via website | App – via Google Play store | Online Portal – via website | Physical Copy |
| eCertificate | Inspection Certificates Online | AIS Online system | NT Rego | Vehicle Inspection System | N/A |
*This information is for Australian States and Territories, and to be used as a guide only. To stay up to date, we suggest that you check the regulations in your local area. This information was compiled by AutoTest in January 2022.
NSW Specific Requirements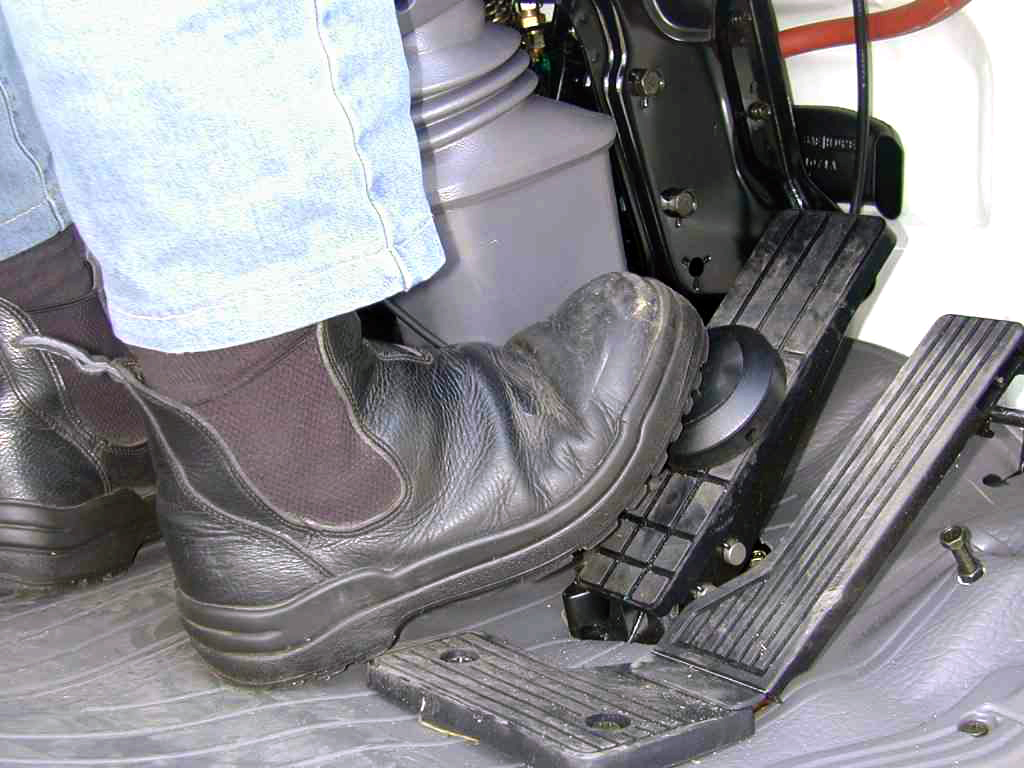 Pedal Effort Sensor Additions
For compliant brake testing in NSW and ACT, you must conduct brake testing with our Pedal Effort Sensor. It is sold as part of the Workshop Pro 10 & Pedal Kit (#915722). It's a portable, battery-powered, in-vehicle pedal effort sensor for monitoring pedal force. The pedal mounts quickly and easily using stainless steel clips and connects with the Workshop Pro 10 via Bluetooth using our custom software. Pedal force measurements are independent of the angle of the activation force.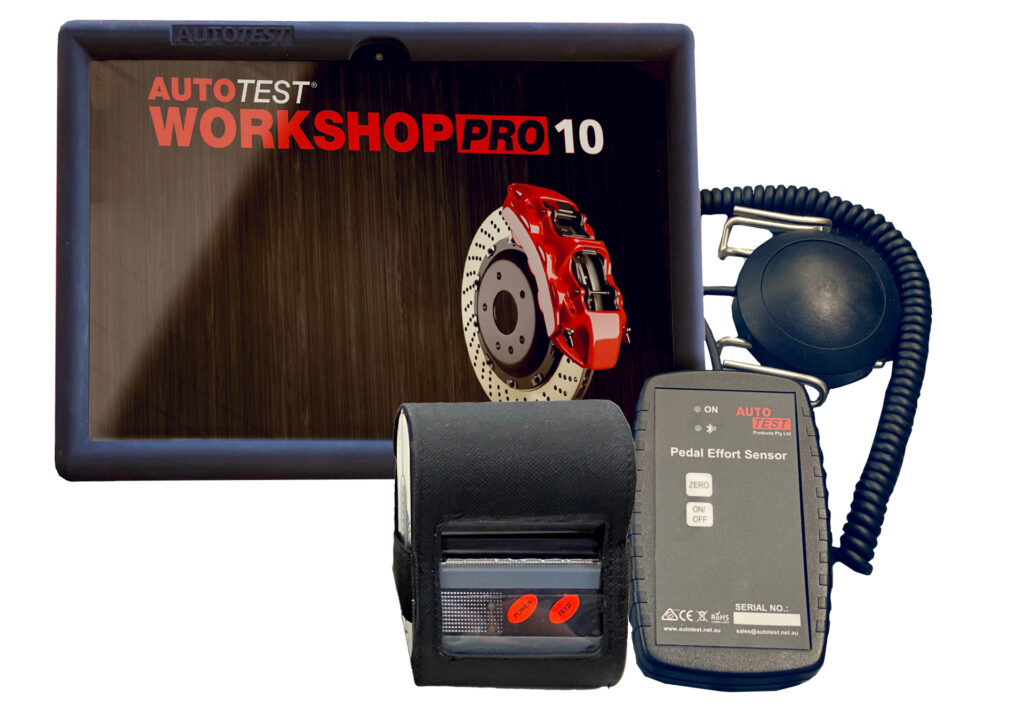 Calibration Additions for Compliant Brake Testing
In NSW you are also required to send your Workshop Pro 10 and Pedal Effort Sensor to AutoTest every 12 months for us to calibrate. You will not be able to use the self-calibration function as you can in other states.
Workshop Pro 10 & Pedal Kit (#915722) pictured above with AutoTest Pedal Effort Sensor. A requirement for NSW and ACT Testing.
Accurate & Approved Brake Testing
AutoTest Products is a proudly Australian-owned, award-winning company that engineers and manufactures innovative vehicle-testing and diagnostic equipment. The company's products are used by garages, workshops, regulatory authorities and service testing stations throughout Australia and the world.
AutoTest also offers a range of workshop diagnostic products, relating to window tint, suspension, emissions, headlights, noise, battery and brake fluid testing.
AutoTest at AAAA Expo
Come say "Hello" and try our products for your self at the Australian Automotive Aftermarket Expo, Stand D05, 7th-9th April 2022.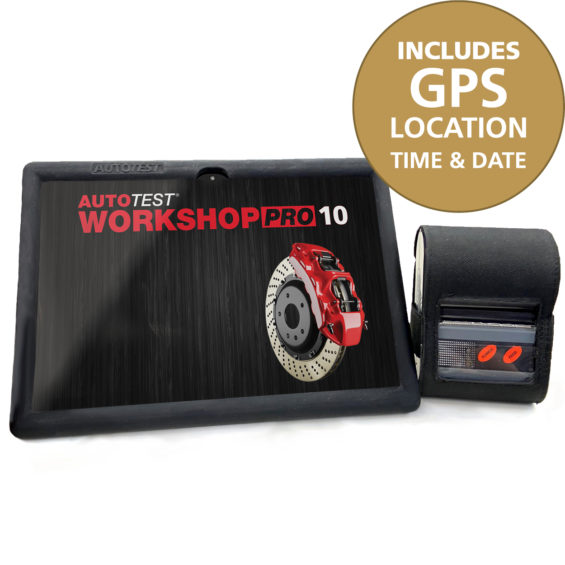 Workshop Pro 10
10″ Premium Tablet Workshop Tool with Decelerometer.
The AutoTest Workshop Pro® 10 is both a sophisticated, self-contained brake testing unit and an advanced workshop maintenance tool. Designed to test service and emergency brakes in passenger cars, trains, buses, farming and airport vehicles.
Compliant in Australia with roadworthy regulations in WA, QLD, VIC, SA, NT, NSW* & ACT.*